Method #3: Use a coat hanger.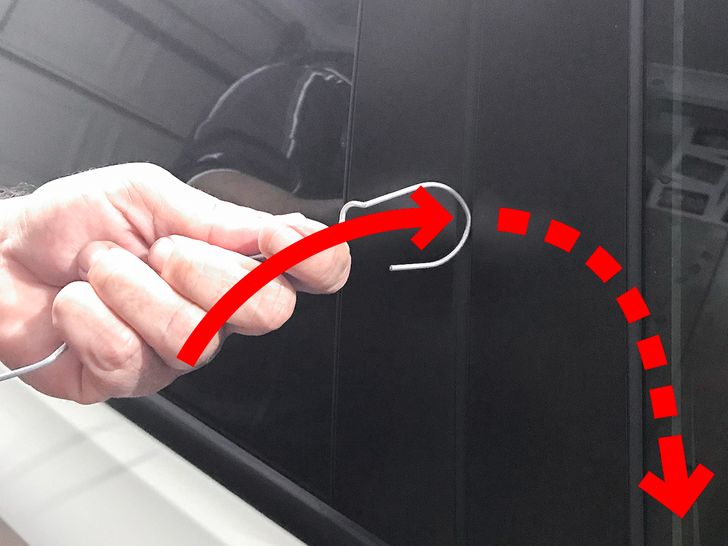 This method will only work with horizontal locks. Untwist a wire coat hanger, make a hook, and work it into the door. Get the hook around the lock, and pull.
Method #4: Use a rod and a screwdriver.
You have to be very careful with this method because the screwdriver can easily damage the interior and exterior of the car. The principle is the same: create a bit of space with the screwdriver, and push the lock with the rod.
Method #5: Use a spatula.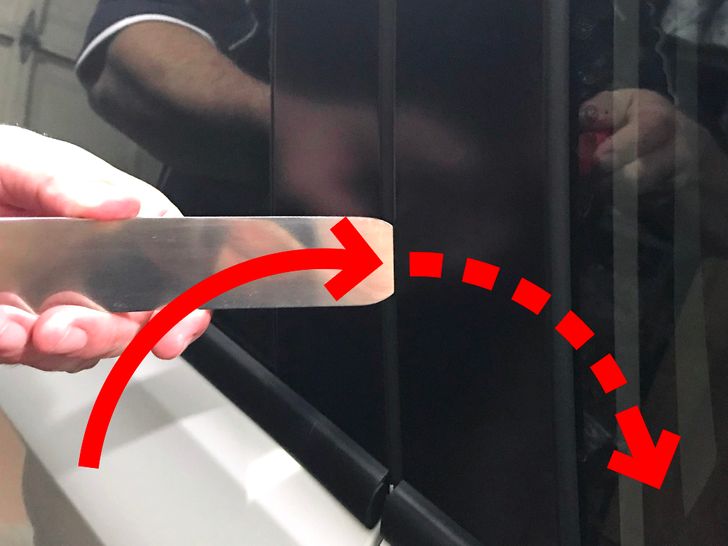 Insert the lever, and wedge the door open so you can push the spatula in and lift the lock.