Scheme №3: An analogous combination
This is a combination of 2 to 5 (ideally 2 to 3) colors that are ajacent to each other on the color circle. It creates a calming, likeable impression. Here's an example of combining analogous muted colors: yellow-orange, yellow, yellow-green, green, blue-green.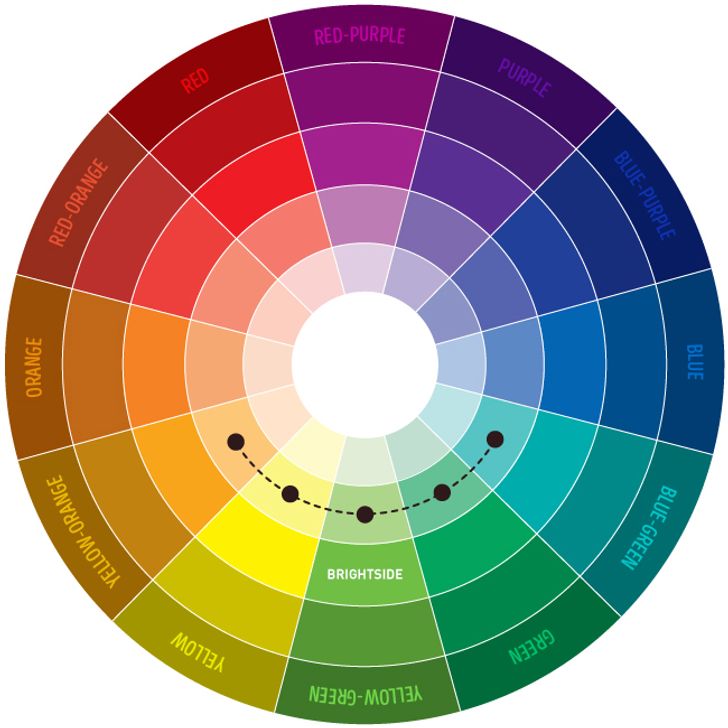 Scheme №4: The split complementary combination
A variation on the complementary color combination. In this case, you take one primary color and two complementary ones (the colors that lie on both sides of the primary color's antipode on the color circle). The effect created by such a scheme is just as contrasting as the one before but slightly less intense. If you feel unconfident about using the complementary scheme, use the split complementary instead.