Finding a correct color combination is one of the most important steps in designing a stylish and holistic look. This is why we're offering you this cheat sheet, so you'll always hit the bullseye when choosing clothes and interior decor.
Scheme №1: A complementary combination
Complementary (also known as supplementary or contrasting) colors are colors that sit opposite of each other on the Itten color circle. The combination of such colors creates a vivid and energizing effect, especially at maximum saturation.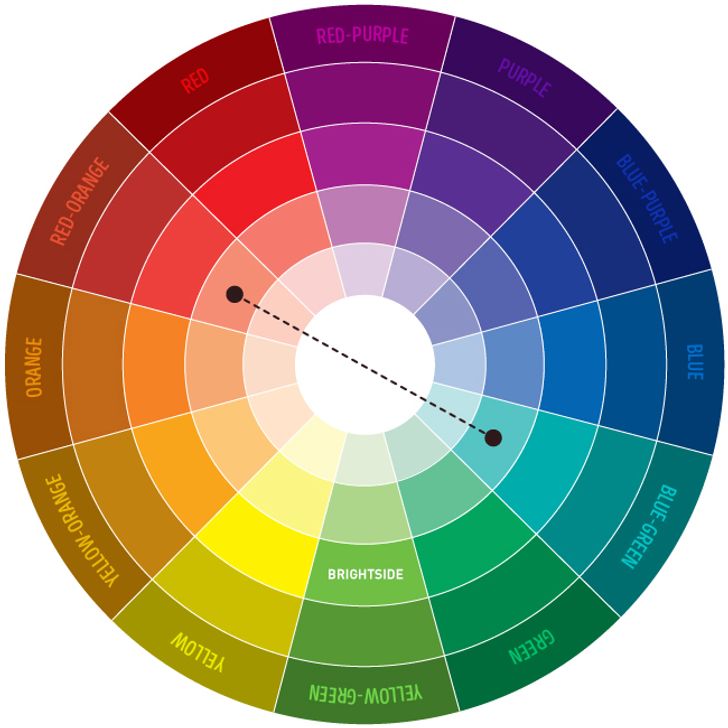 Scheme №2: The triad – a combination of three colors
A Triad is a combination of 3 colors that are equidistant from each other on the color circle. It produces a high contrast effect while preserving 'harmony.' Such a composition looks vibrant even when you use pale and unsaturated colours.