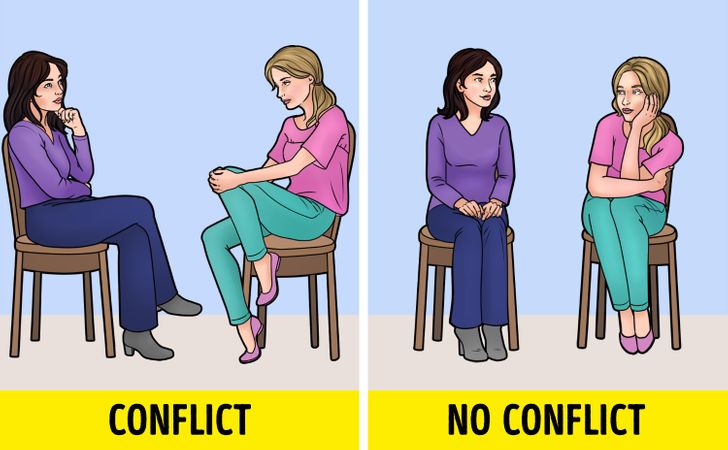 If you want to avoid conflict, sit next to the person you think might be aggressive. It's more difficult to be aggressive toward someone you're sitting next to, than toward someone who is sitting across from you.
If you're looking for something in a room that another person has hidden, just shout that you found it. They'll normally look directly at the object.
When I miss someone, and there is absolutely no reason to write or call, I send them a message with the text: "Hello! Can you imagine, I saw you in my dreams last night. I am writing to find out how you are doing." Everyone will want to talk after hearing that — people like to be in someone else's dreams.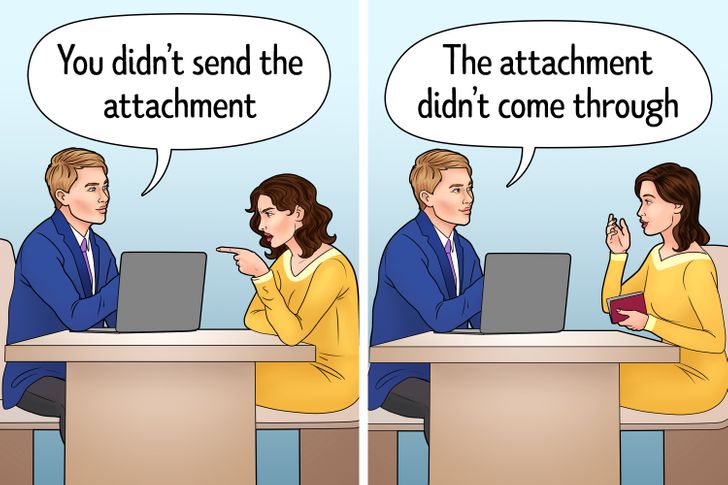 If you work with clients, prevent them from getting defensive and angry by not using the word "you." Don't blame them, blame the thing you're talking about.
If you want to find out what's bugging your kid, but they won't open up to you, ask them while they're doing something they enjoy. Distracted kids are more honest when being questioned, because their brains aren't thinking about the repercussions of their answers as much.
To make someone keep talking, repeat the last words they said when they stopped talking. They'll keep going and going.