If the kid still didn't receive an answer, they can express dissatisfaction.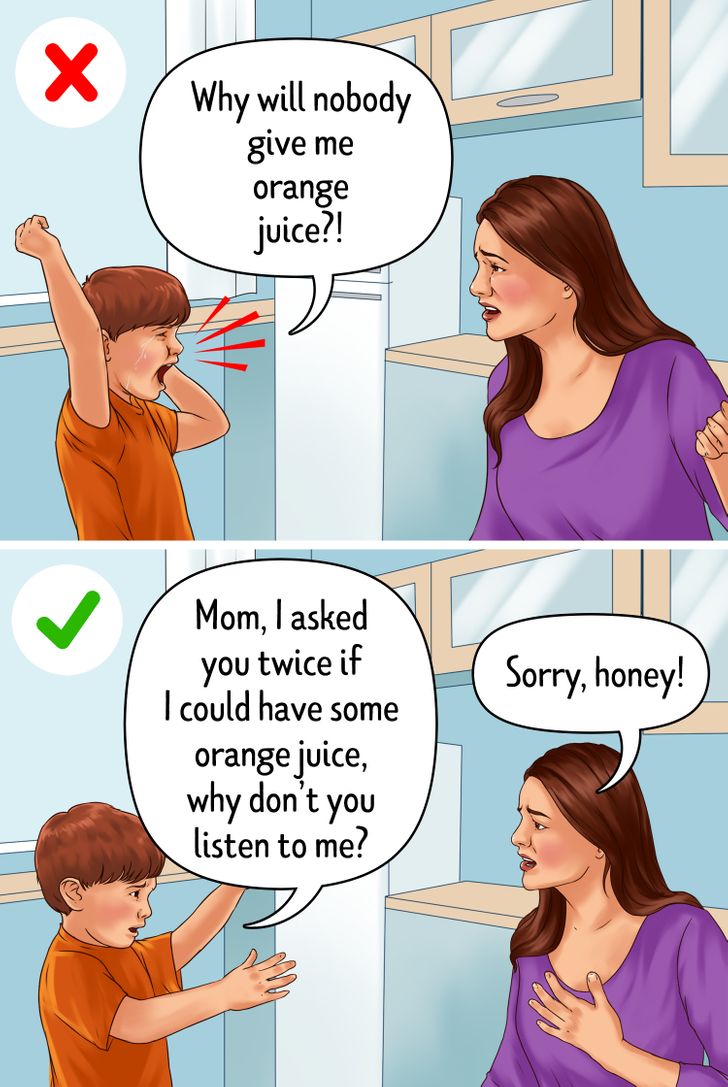 And if for some reason the kid still hasn't received an answer or reaction to the first 2 phrases, they can express indignation and confusion. They can also let the person know (as politely as possible) that they haven't been heard. But most likely, this third phrase will not be needed.
Your children will thank you for this rule because learning to let others know about your needs in a polite way is actually one of the most essential communication skills they can develop.