The first phrase is a polite request.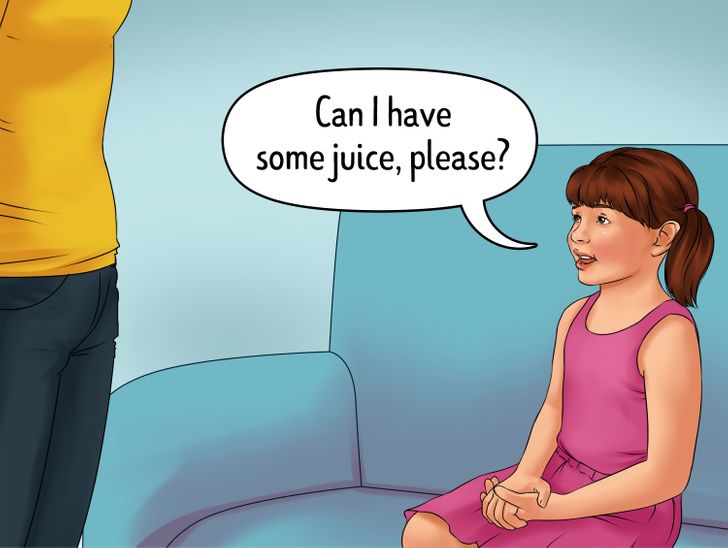 It's easier to understand this method through a specific situation. For example, your child may ask, angrily, "Why wasn't I given orange juice?" Calmly tell the kid that this is the third phrase, and that they should start with the first one. It should sound like this: "Please give me some orange juice." And trust us, it will solve a large number of situations right on the spot.
The kid needs to make sure they were heard and understood correctly.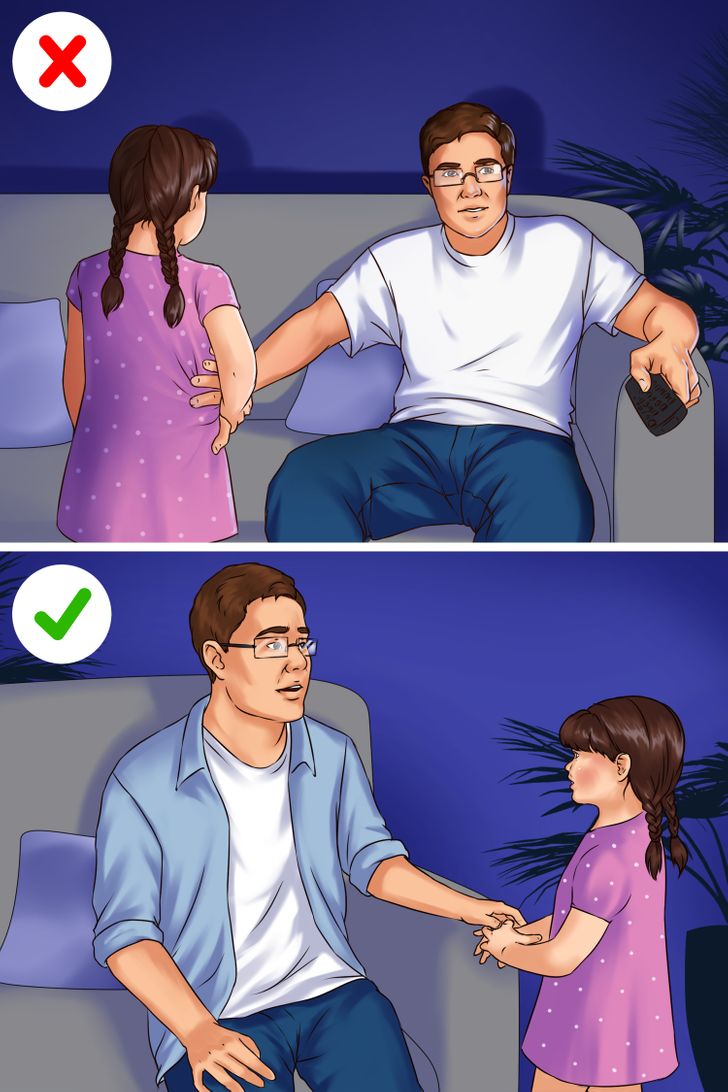 If the first phrase didn't have any effect, you should make sure that the person heard you right and got your request, and ideally, they should reply with an answer. The second phrase sounds like this: "Sorry, I said that I needed some orange juice. Perhaps you didn't hear me." The chance of getting orange juice at this point almost becomes absolute.