Kids will be kids and sometimes, they get angry. According to the Yale Medicine Child Study Center, it's okay for a kid younger than 4 years old to have episodes of anger with crying and tantrums up to 9 times a week for 5 to 10 minutes at a time. But it doesn't mean you can't do anything about it. And you don't have to learn special anger-management techniques, one simple rule can make a big difference.
We found a simple method that can spare you and your kid a lot of nerves, and we couldn't help but share it with you.
The method can help with unnecessary resentment.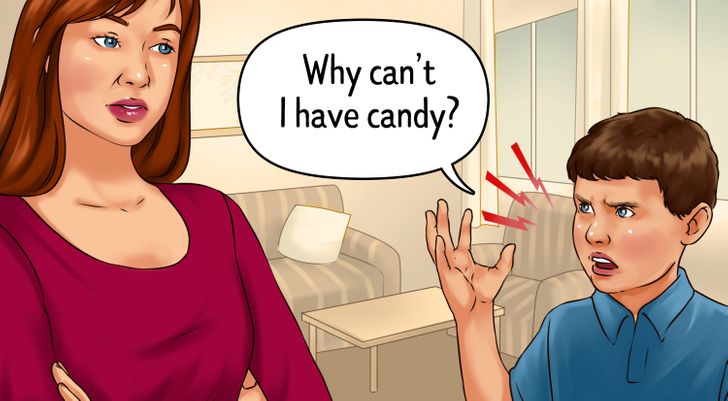 Children often get angry and might think adults have offended them on purpose when they actually don't mean to at all. This can be seen, for example, when a parent wasn't able to hear what a kid said because they were busy or didn't pay attention. Therefore, if children learn to politely let adults know about their needs and desires (speech is a wonderful tool), they make a huge step in developing their communication skills.
If you feel rage, discontent, or frustration as a result of someone's behavior, ask yourself: did you tell this person that you wanted or didn't want something? Does the person have any clue that you're unhappy?