Step 3: Tell your child you know they are upset.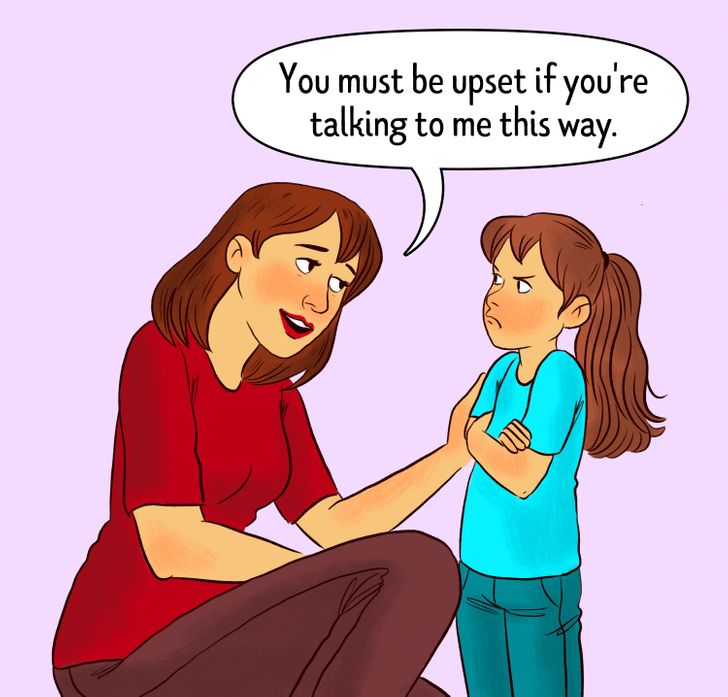 Psychologists suggest using sentences like: "Ouch! Those words sound like they're meant to hurt. You must be upset if you're speaking to me that way." Or "I want to hear more about this, but I can't listen when I feel attacked." Then suggest discussing the problem once you've both had a chance to calm down if your child is still yelling at you.
Step 4: Show the consequences and expect respect.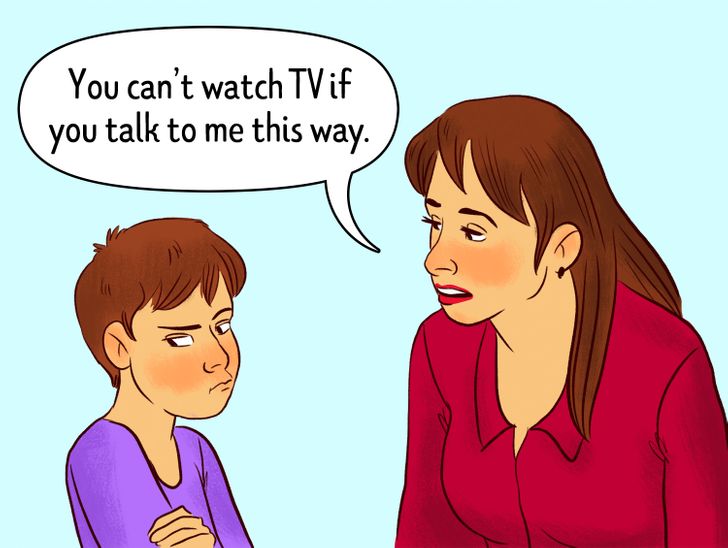 Kids should see how being polite can be beneficial to them. Each bad word or eye-roll shouldn't be ignored. Sometimes it can take a few reminders, even after acknowledging the problem of your kid's bad mood.
Your child should know what to expect each time they talk back, so be always specific and show that you're not OK with disrespect. Also, you can show the consequences of bad behavior by adding extra chores or cutting TV or computer time: "When you decide to speak to me like that, you don't get to go on your playdate." In this case, they will consider it serious. But don't forget to keep your promises if the child doesn't stop talking back.