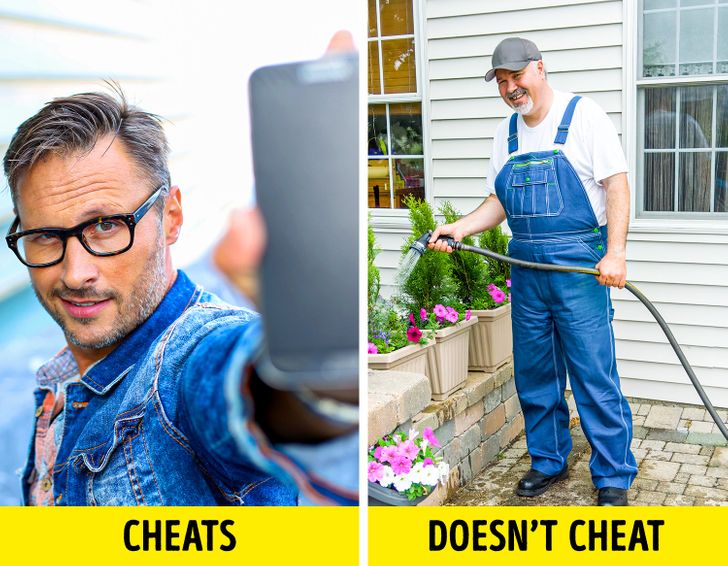 Most people think that children make a marriage stronger. In families with children, there are more conflicts because most men become unsatisfied with their marriage after a child is born.
Another popular opinion is that the more children, the fewer chances you'll get divorced. The first child decreases the chance of divorce by 30%, the second and the third child don't have the same effect. Still, couples with children have more arguments but their marriages are stronger.
Common interests don't make families stronger. In order for them to work, there has to be mutual respect. For example, there are 2 families where the spouses have a common hobby — rafting. But one couple may treat this hobby as a way to spend time together, and the other — as a duty to do something together.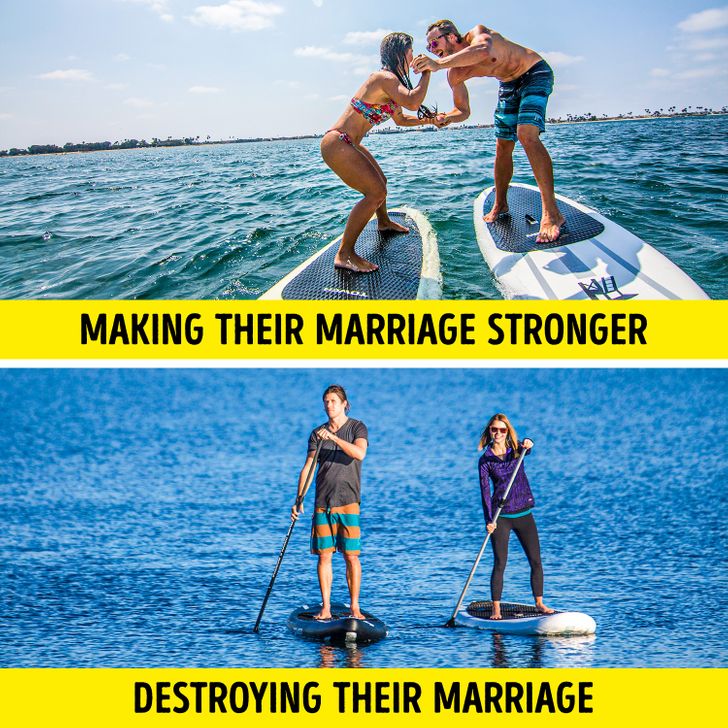 The spouses that use the words "we," "our," and "us" more than "I," "my," and "me" are happier and divorce less often. If they love recalling their past together, they have a very good chance of staying together.
Watching romantic comedies together is a great way to become closer, safely discuss family problems, and even avoid getting divorced.
Psychologist John Gottman, who correctly predicts divorces in 90% of cases, named what he calls the "4 horsemen" — behavior models that, after 5-6 years, almost definitely lead to breaking up. They are criticism, contempt, defensiveness (when one of the partners refuses to see the position of the other one), and stonewalling (emotional lockdown).
The most serious problem, that always points at a coming divorce, is contempt. This is a very destructive feeling. Contempt starts with rolling eyes when talking to each other or joking at each other in a mean manner.
The main visual sign of contempt is facial asymmetry. If a partner grins showing their teeth, pursing their lips, or lifting the corner of their mouth, they feel contempt.