3. Sink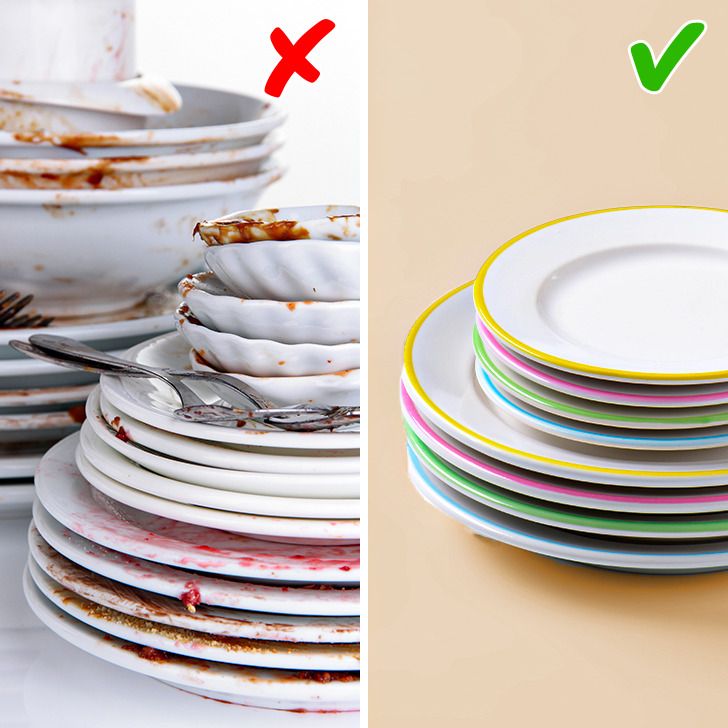 In order to get rid of the endless piles of dishes in your sink, count how many sets of plates, forks, and spoons your family requires, and remove the rest. Then you will be less tempted to go grab a clean dish instead of washing the dirty ones.
After washing the dishes or cooking, the sink needs to be cleaned and, preferably, dried with paper towels. Food debris and a humid environment in the kitchen sink are a hotbed for germs and fungi, so make sure to clean the sink 2-3 times a week with a cleaning agent.
4. Storing detergents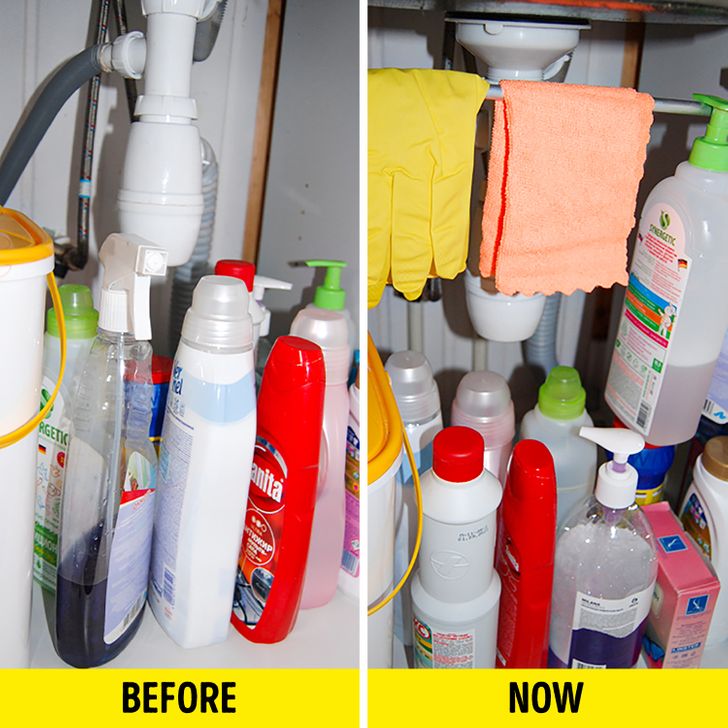 A washing machine is often located in the kitchen in apartments with a small bath in Europe. Next to the washing machine, there are usually various laundry agents like washing powder, fabric softener, and bleach that are visible to everyone. Moreover, these agents smell and it can be harmful to breathe them in. You can always move all of these to be under the kitchen sink, but there is usually very little space because the trash can and cleaning products for the kitchen also need to be stored somewhere.
If the garbage bin is small or is located in a different place, you can install a thin railing under the sink and hang bottles with atomizers, brushes, gloves, and rags on it. That way, you will create extra space for storing laundry items.