The kitchen is one of the most visited places in the house. Everyone gets so used to its look that they don't even notice the tiny details that might spoil it. It's too time-consuming to do a general cleaning frequently, but if you follow these simple rules, your kitchen will always look wonderful.
We offer you a chance to look at your kitchen with a critical eye and correct the things that make it look messy.
1. Storing products and other stuff on open surfaces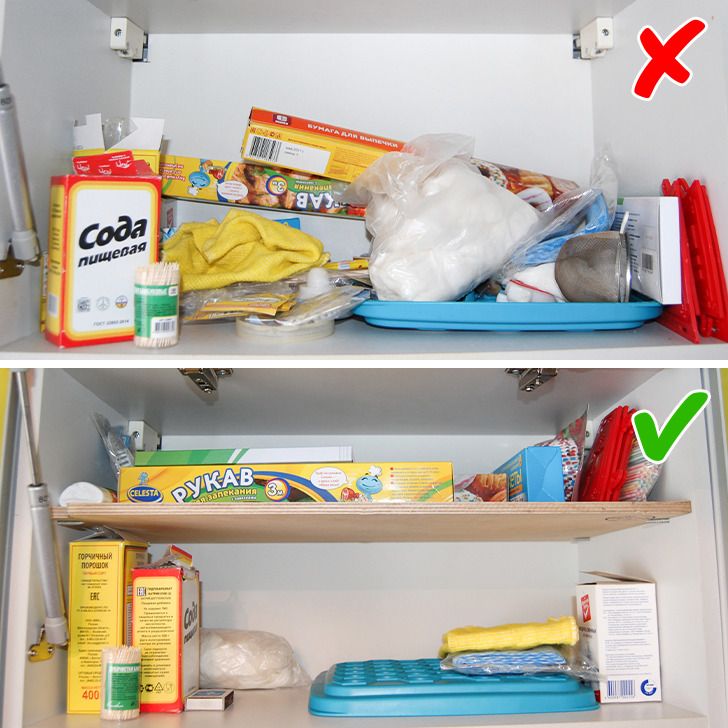 The issue of storing products and other tiny things in a big kitchen is just not there, but it's a totally different story when the kitchen is small and everything is in sight. Here is a way out — use the same style of storage containers. Jars for spices and bulk products, containers for medicine, and everything that is visible should be one style and color that matches your kitchen.
Moreover, storing products in closed jars will protect them from bugs and pantry moths. Additional shelves can be made in deep drawers to increase the storage area.
2. Pottery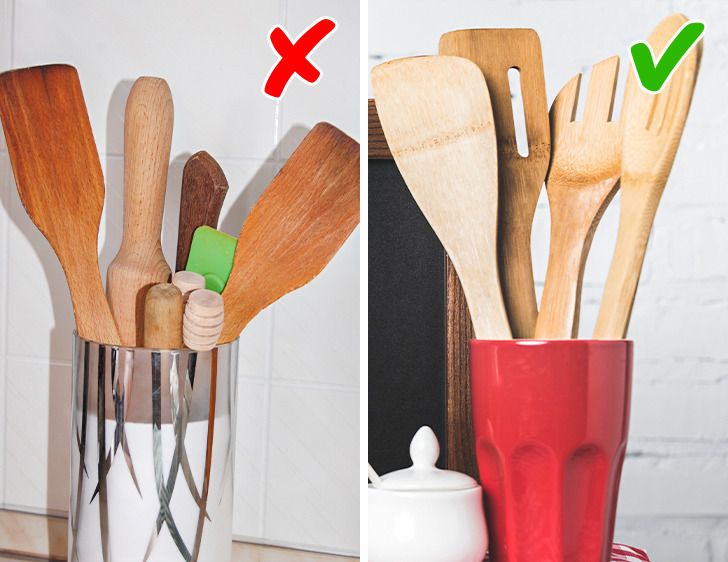 Broken dishes should either be restored or thrown away because they will spoil the overall look of your kitchen. Not to mention that the cracks in these dishes collect dirt and microbes. This is the reason why public catering rules forbid the use of cracked dishes.
Also, make sure to get rid of scratched plasticware that has lost its look, enameled burnt bowls, and old wooden kitchenware. Wooden spatulas and mixing spoons need to be changed frequently.